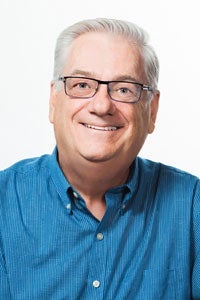 I was born in a small town in Saskatchewan and grew up on Canadian Forces Bases in Canada and Europe. My high school years were spent near the beautiful city of Baden-Baden in the Black Forest area of southern Germany, from where I was able to travel extensively around Europe. This was a wonderful opportunity which my family and I enjoyed immensely.
I returned to Canada to attend university in Regina, where I graduated with a Bachelor of Administration degree in 1972. I spent the next 16 years in the business world of suits and ties, but since childhood had always wanted to sell residential real estate. In 1988 I made the move.
After investigating several companies I chose Macdonald Realty. It was the right decision, and I have been there ever since. Since being established in 1944, Macdonald Realty has grown to become a fully diversified organization of over 900 residential agents in several offices throughout British Columbia. The Company is also a strong presence in Commercial Real Estate and Property Management. To learn more about Macdonald Realty Ltd, click here.
Over the years I have been honoured with several Sales Achievement Awards.
My priority is client service. I do very little advertising, and do not prospect for business in traditional ways. My belief has always been that top client service will create repeat and referral business, and that has proven out over more than 30 years.